Samantha Daudi came to Forever Angels in February 2014 as a 3 week old baby girl.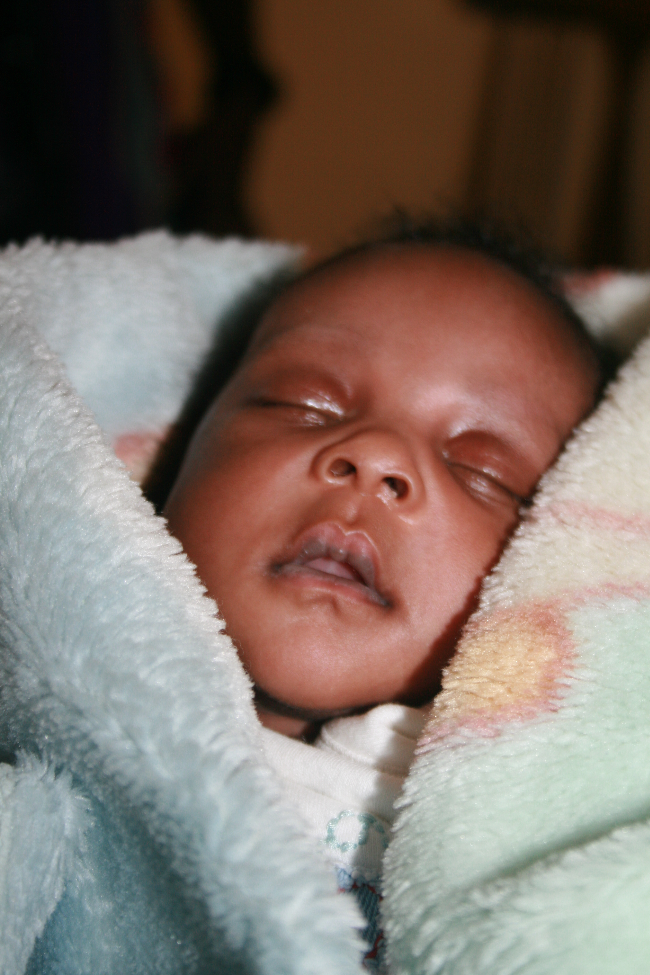 Her Mum was ill in the Psychiatric Unit at Bugando Hospital and was unable to tell hospital staff about any other relatives.
Samantha has been with us now for over three years and despite our Social Worker's efforts – her Mum was discharged from hospital and we were unable to find her.
Over the last three years, Samantha has grown into a beautiful little girl.  She is shy and wary of strangers – and getting a smile can take some efforts – but she is clever and kind and adored by all at Forever Angels.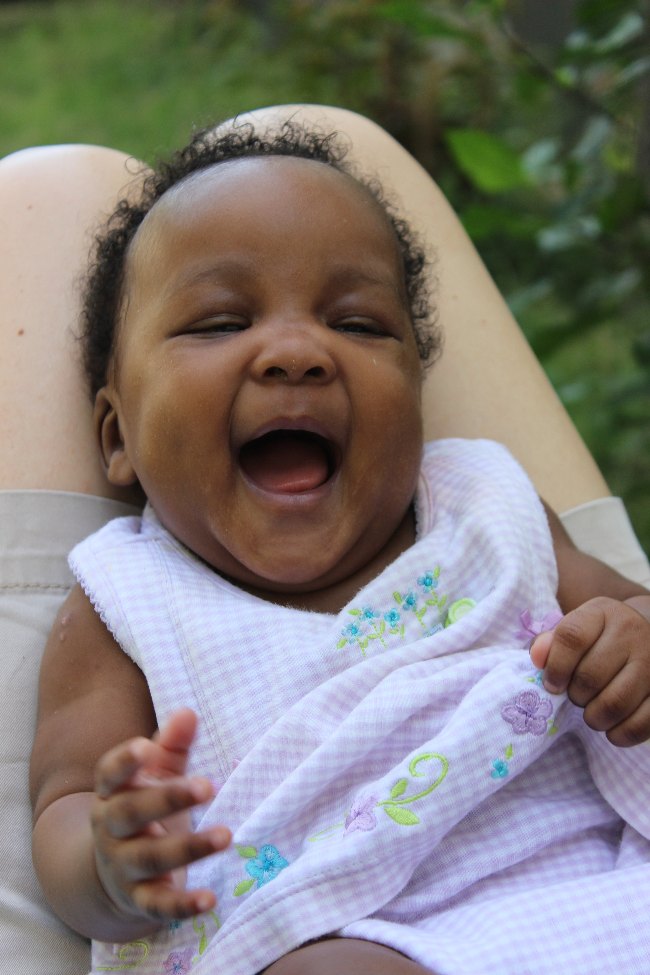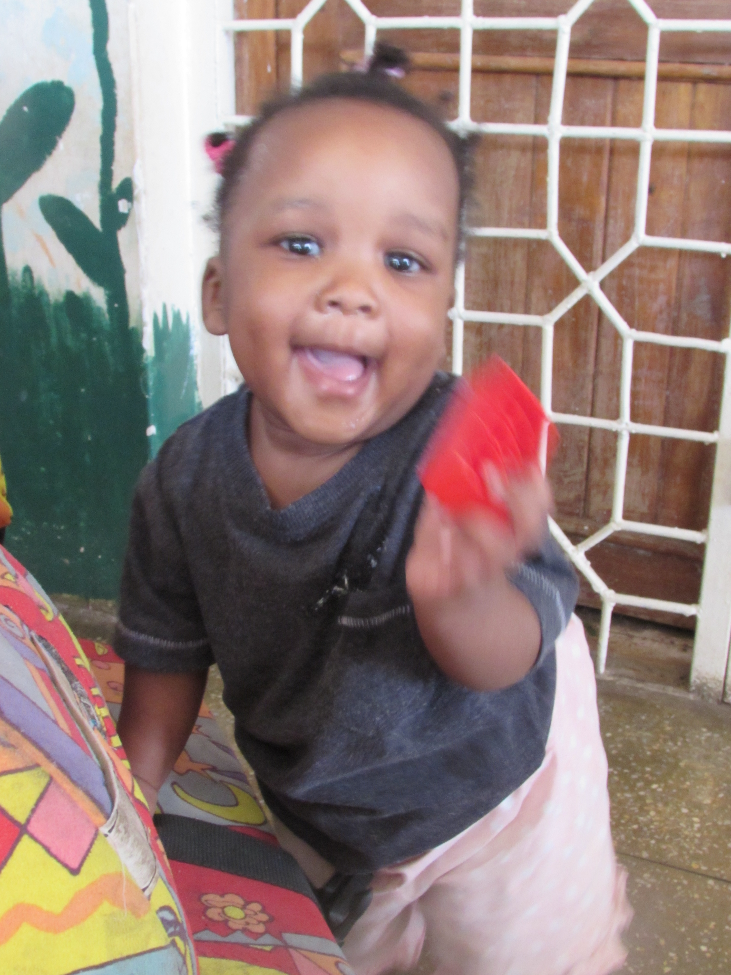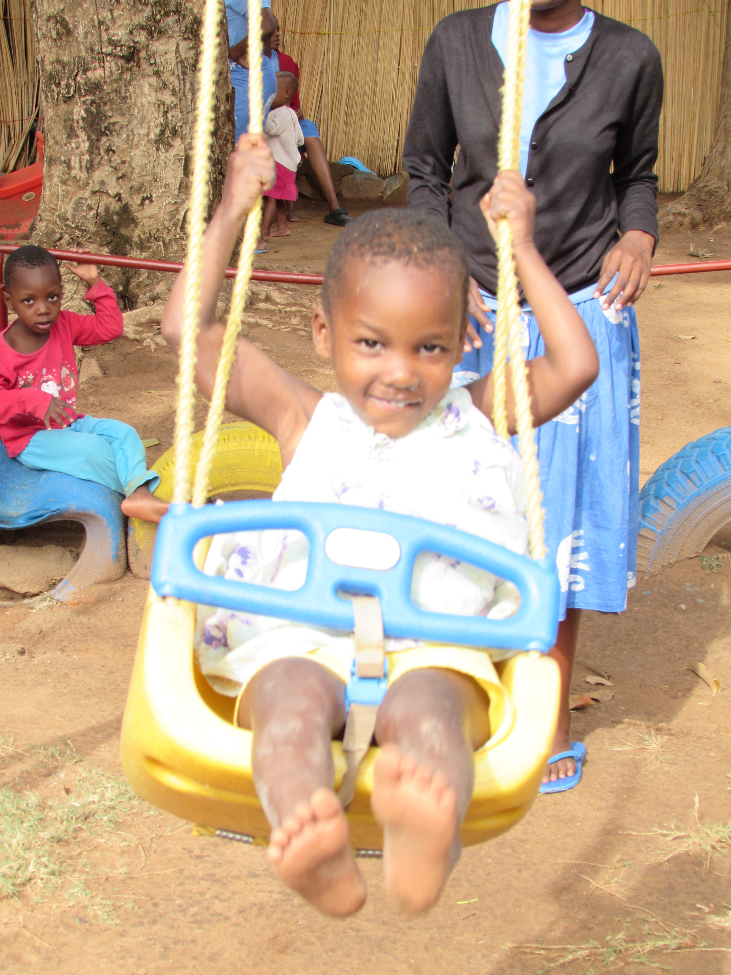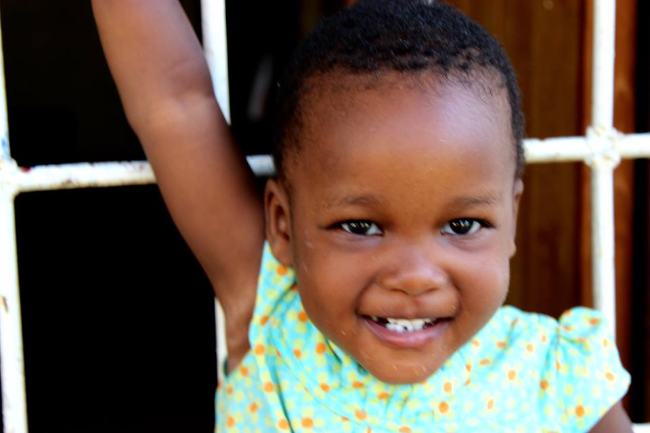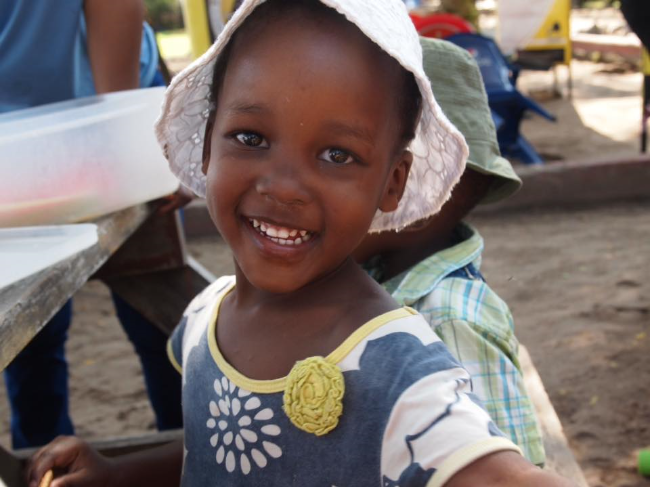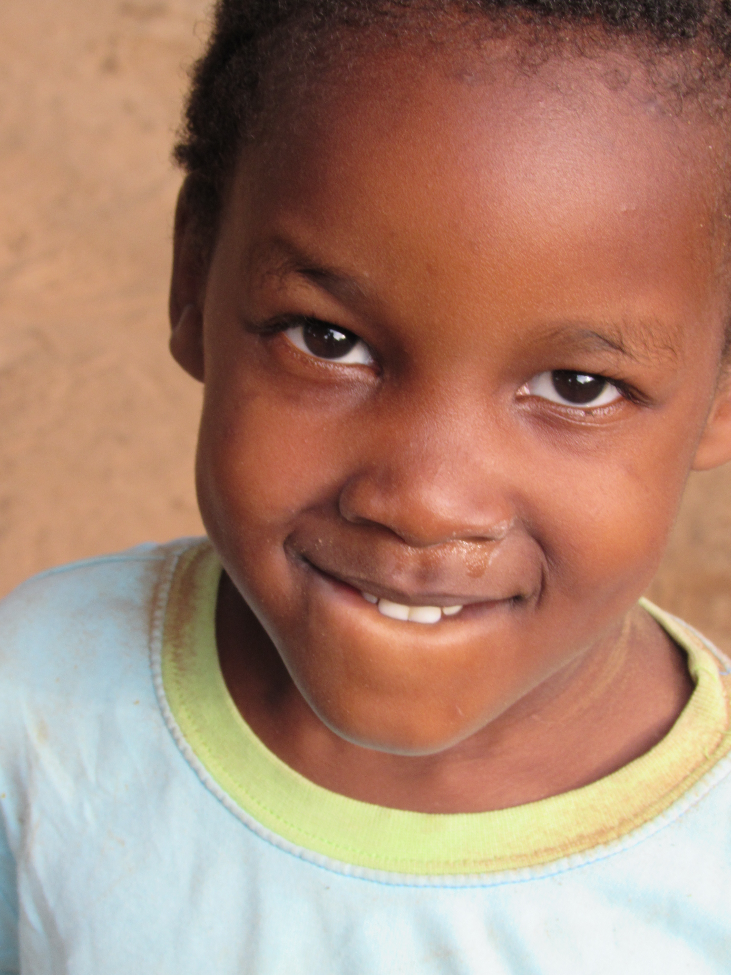 In March this year, after some clever detective work, Samantha's Mum was found, sectioned again in the Psychiatric ward of Bugando Hospital.
She had apparently been asking every day about her daughter and finally one nurse remembered our Social Worker enquiring and realised this must be the same child.
Samantha's Mum is on medication now and was able to tell us about her family.  We traced Samantha's grandmother and she was so happy to hear about Samantha and wanted to care for both her daughter and granddaughter.
This morning, Samantha went home to live with her Mum and Grandmother.  She was quite fearful to leave – but Forever Angels has been her home since she was a new-born and this is all she knows. Whilst we are very sad to see her leave us – we are thankful that she will now be raised in a family.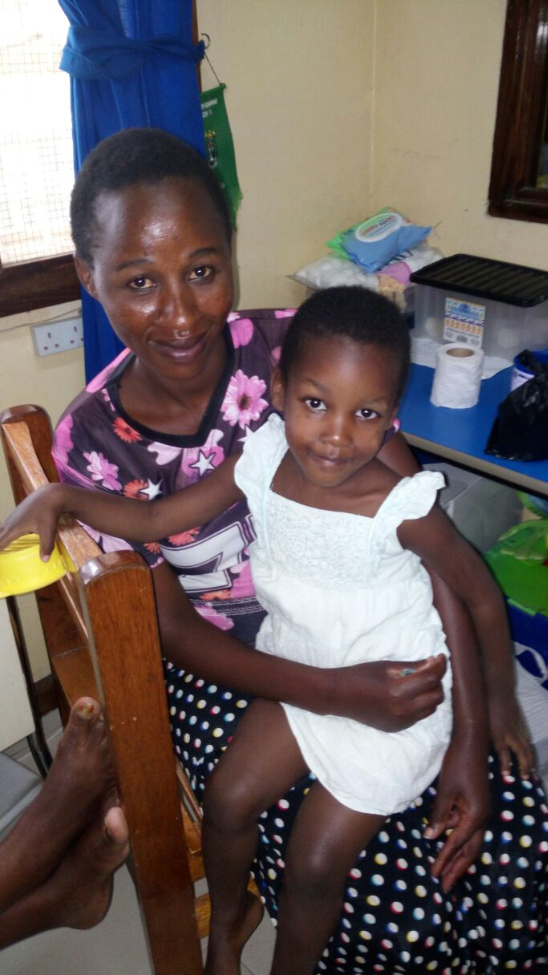 Please keep Samantha in your thoughts as she adjusts to her new life.  Despite being sick, her Mum NEVER stopped thinking about her baby girl and never stopped asking about her.  Samantha is very loved and for that we are so thankful.